Hello there!  Happy Monday to you but more importantly, Happy 2014!  I had all intentions of updating here but sadly I've found myself really sick.  I have been sick for well over a week now and just started taking antibiotics for a sinus infection.  I think this has been one of the worst sinus infections that I've had in a very long time.  I wasn't able to go back to work last Thursday or Friday and I'm staying home another day today.  I am hoping after today, I will feel a lot better.
My days have been filled with a lot of this: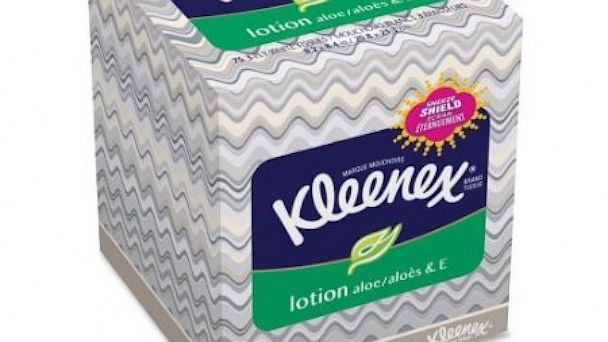 In addition to all of the tea, tissues, vapo rub, and soup, I've been using a warm humidifier in our bedroom at night.  I have it running next to my side of the bed and it seems to be helping.  I think a combination of all of those things in addition to the medicine will get me back to myself hopefully soon.  It's not fun being sick especially when you have time off.  I've spent a lot of time on my sofa unfortunately.
Anyway, I hope all of you had a wonderful New Years and are looking forward to 2014!  Did you do anything special to ring in the New Year?  This was the first year that we didn't do much of anything due to me not feeling good.  I'm okay with that.  I still got to watch the New Years shows which is what I like to do anyway.  I'm looking forward to 2014.  I have quite a few things that I would like to see us accomplish this year.
Here are some things that I would like to accomplish in 2014:
Start a family- I'm hoping that this year will have a lot in store for us especially in the starting a family category.  I've wanted all my life to be a mom.  I cannot wait for Mike and I to become parents and start a big family.  I dream about it all the time and I cannot wait for it to become a reality.
Rescue a dog – Mike and I were sure that we would have adopted a dog by now but unfortunately that didn't work out in our favor.  It was a very long and hard decision that we decided not to go through with.  We wanted a dog so badly but it's just not conducive to our renting situation.  We are waiting until we own a home to adopt a dog.  It's not fair to the dog to be in the environment where we are currently living.
Buy a house – If you have been reading my blog for a while now then you know our living situation and what we have put up with renting.  It's been enough for us already and we are anxiously awaiting finding that perfect home.  We have been looking for a year now and have come up short.  We are hoping that this will be the year that we find our first home.   I am hopeful that we will.
Live in the moment – I find myself sometimes wishing days away especially if I am going through something hard and not living in the present.  I want to savor each moment of my life, good or bad and just live in that moment.  I am turning 30 in 2 short months and I want to make it a point to enjoy this new chapter of my life.
Spend more time with family & friends – I want to spend more time with those who mean a lot to me.  I have found myself pushing people away who were close to me and not on purpose and I would like to take more time and cherish those relationships.  Life is too short and people should be cherished.
Succeed in my career – For the first time in my life, I finally have a career and not just a job.  I took a huge risk 6 months ago and quit and my job of 6.5 years.  That was one of the best decisions that I could have made.  I have been trying so hard in my new career and I feel as though I have accomplished a lot there even though I've only been there for 6 months.  I am passionate about what I do and I know I can succeed if I put my mind to it.
Invest in a DLSR camera – I have always wanted a DLSR camera but unfortunately they come with a hefty price tag.  I want to learn how to take professional looking pictures especially when we have children and a dog.  I want to be able to take those photographs that we will spend so many years looking back on.  One day I will get one ;)
There you have a few of the things that I would like to accomplish this year.  I'm sure there are more but these are the things that I can think of right now.  What are a few things that you would like to accomplish this year?
Have a lovely Monday!  Stay warm!  It's going to be freezing out there!