Hi there!  Happy Tuesday!  I hope your week is off to a good start.  My day yesterday was extremely busy!  The day just flew by before I knew it.  It was crazy how quick it went by.  Not that I'm complaining or anything.  I hope today goes by just as quick as yesterday did.  It's really a crummy day outside right now here in the Philly area.  It's pouring rain and it's miserable.  I checked my phone as I was getting ready for work this morning and it said it was supposed to go up to 80 degrees today.  It's quite chilly outside right now and the rain makes it worse.  I wore a short sleeve shirt to work and the air is up full blast.  It looks like I'm going to be wearing my jacket all day.  I hate days like that.  I would like to wear whatever I want and not have to wear a jacket over it.  It's annoying but that is the way of working in an office type setting.
Anyway, after work yesterday I came home and caught up on some DVR shows while waiting for my mom to get home from work.  My mom and I had plans to go food shopping since I wasn't able to go on Sunday when I usually go.  Once my mom got home, I went over to her house and played with Oliver for a bit.  Then we headed out.  We first stopped at Hallmark and then we ate at Chick-Fil-A for dinner.  I didn't even bother taking a picture.  It was delicious though as always.  I love those waffle fries and their honey mustard is amazing!
After Chick-Fil-A, we went to the supermarket and did our shopping.  It's amazing how much cheaper my grocery bill is when Mike is not there randomly picking up things off the shelf that I don't have a coupon for.  Hah.  I was glad that my total didn't come to all that much.  Saving money definitely makes me happy especially with everything we have to pay for with our wedding.  I like to save money any way that I possibly can.
I had a really nice time spending time with my mom.  I needed that time to just spend with her and talk to her.  A lot has happened with my family over the past couple of years and I like to take the time to just talk to my mom about everything.  She has done a lot for Melissa and I especially when we were growing up.  I don't say this nearly enough but I am so blessed that she is my mom and I love her with all of my heart.
When I was at the supermarket, I found a drink that I had been looking for.  Last Friday, I attended a birthday luncheon at work for co-workers who had birthdays in the month of April and March.  They had several different beverage options to choose from and I grabbed a Lipton Diet Green Tea Citrus.  After taking my first sip I was officially hooked!
I am a huge Green Tea fan lately because it's gentle on my stomach.  So when I tried this I couldn't believe how great it tasted.  It tasted like green tea but mixed with a citrus flavor!  My friend/bridesmaid Krystal also tried this tea in our birthday luncheon and we couldn't stop talking about how good it was!  A case of it was pretty expensive at the supermarket.  I'm thinking that I might need to check BJ's and see how much it is there.  I ended up buying a single bottle at the supermarket because I was craving that drink!  It's seriously so good!  Are you a green tea fan?  Have you ever had this tea before?
I love the fact that this tea contains no artificial colors and no artificial flavors.  It contains no juice and is sugar-free.  It's really a refreshing beverage.  I'm sorry that it took me so long to find this drink!  I cannot wait to enjoy it with my lunch today.
What are some of your favorite drinks?  I'm talking non-alcoholic today.  These are some of my favorites:
Green Tea (I really enjoy the Celestial Seasonings brand if I'm drinking hot tea)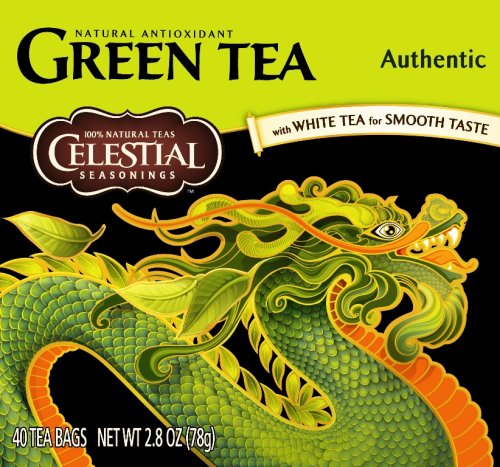 Seltzer (I typically drink Orange, Black Cherry, or Cranberry Lime flavored.  I have been drinking seltzer since I was a little girl.  I don't know what it is about it but I will never get tired of drinking it.)
Diet Coke (I definitely feel as though Diet Coke tastes better than Diet Pepsi.  I have never been a huge Pepsi fan.  Gimme a Coke over Pepsi any day and I will be happy.)
Diet Root Beer (I have always enjoyed root beer.  I really like the Barq's brand of Diet Root Beer.  It's definitely one of my favorites.)
Silk Unsweetened Almond Milk  (You will never catch me drinking a full glass of milk.  I just don't like the way milk tastes.  The only real way that I have milk is in my cereal.  I love the Silk Unsweetened Almond Milk.  I might just might consider drinking it by the glass because I think it tastes that good.)
Unsweetened Iced Tea (I almost always order an unsweetened iced tea when I am out at a restaurant or just want a drink.  Just gimme an iced tea with a lemon and I'm good.  I don't like sugar in my tea.  Does that make me weird?)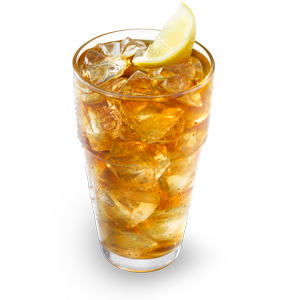 So there you have it.  Some of my favorite non-alcoholic drinks.  Do you like any of the same drinks as me?
Have a great Tuesday!
Filed under: Uncategorized