Hi there!  Happy Tuesday!  The difference between the weather here today and yesterday is literally the difference between night and day.  I felt like I was driving to work in the complete dark.  My entire drive in was pouring non-stop. It was really bad.  Of course people forget how to drive when it starts raining so it took forever to get into work.  I don't know why people randomly stop knowing how to drive when it's rains.  It's annoying!  Yesterday's weather was beautiful.  It was sunny and warm.  I think the sun is supposed to come back tomorrow and it's supposed to be in the 70's the rest of the week.  I hate the rain.  Today is definitely a day to stay indoors and relax.  I wish I was able to do that today.
If you haven't noticed, I'm beyond the point of getting frustrated dealing with my stomach and with Crohn's Disease.  I have had enough.  I just want something to help already.  I made a bad decision by having avocado yesterday.  I am a huge avocado fan and I love guacamole so much.  I decided to put some avocado on my turkey sandwich.  Big mistake!  I was in so much pain to the point where I couldn't even stand up.  I don't know how I managed to drive home for 45 minutes.  I was trying to hold back tears and focus on driving being in so much pain.  My second opinion doctor's appointment is tomorrow.  I'm hoping that this doctor can provide me with different medication or some kind of solution!  Next Sunday, which is my Birthday will be 3 months that I have been in pain.  3 months!  I'm hoping the next 3 months will be pain-free because we are getting closer and closer to our wedding.  I want to be well so that I can take in each moment and participate in everything and remember that I felt well.  I don't want to have memories of being sick and in pain.  I also don't want to end up in the bathroom the entire night, tmi, I know.
Since I was already in pain, I just decided to eat whatever I felt like for dinner.  We decided on Bertolli's Meal Soup.  One of our  favorites for sure.
I love this soup.  I like the fact that it has chicken, tortellini, and spinach and is in a tomato florentine soup.  It's one of my favorites from Bertolli.  My stomach was not happy but I was because I ate something that tasted good.  The rest of the night we spent watching tv.  How about Pretty Little Liars?!  I think we are getting closer to finding out who A is!  It's such a good show!
Moving topics, since I met Bethenny on Saturday, I thought I would talk about celebrity meet and greets.  I find it so interesting to see what celebrities other people have met and what their opinions of them are.  Have you ever met anyone famous?  If you could meet anyone, dead or alive, who would you meet?
I've met:
Giada DeLaurentiis
Ellie Krieger
Ryan Cabrera
Geoffrey Zakarian
Wolfgang Puck
Starr Jones
Andy Roddick
Katie Lee Joel
Rachael Ray
O-Town (back in the 90's)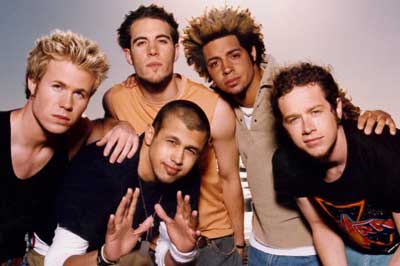 That is all that I can think of off the top of my head.  Very random!  If I had the opportunity to meet anyone I would love to have met Frank Sinatra.  I would like to meet David Tutera, Tori Spelling, Michael Buble, Patrick Dempsey, and Reese Witherspoon.
Alright, that is enough fun for one day.  Have a great Tuesday!