Hi there!  Happy Thursday!  I'm so happy that it's finally Thursday.  Although yesterday felt like it should have been Thursday so today would have been Friday.  It's okay though.  We are one day closer to it almost being the weekend and I am perfectly fine with that!  This has been a very long and slow-moving week so I will be happy when it's over.  In other words, today is exactly 9 months until my wedding day!  Ahh, and nothing is done!  I think 9 months should be plenty of time for me to get everything done that I need to.  I'm hoping to pick up lots of items for the do-it-yourself portion of the wedding on Black Friday!  Fingers crossed for some great sales!! 
  Are you going out on Black Friday?
So yesterday after work, Krissie from A Philly Nerd Girl and I decided to meet up.  This was our second time hanging out with each other.  Luckily, we both get out of work pretty early so neither one of us had to wait for the other to get done work.  We decided to go to the Boathouse in Wayne for drinks and dinner.  I've only been to the Boathouse in Conshohocken because that is where one of Mike's cousins live and whenever we go to the Boathouse that is the closest location.  I was excited to see what this one looked like.
Krissie and I grabbed a seat at the bar and started off with a beer each.  Lately, I have no idea what kind of beer that I want to order.  I know that I usually like most of the Sam Adams Seasonal beers.  So I asked Krissie if she knew if the Sam Adams Winter Lager was any good and she said she liked it.  So I went with that.  I'm glad that I did because I ended up really liking it!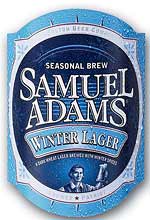 We actually ended up just sitting and talking for a while because we got to the bar at like 3:45pm so neither of us was very hungry for dinner or appetizers just yet.  We caught up for a while on what has been going on in both of our lives.  We talked about anything and everything that I think we could.  Krissie is such a great person.  I'm thankful that I was able to meet her through blogging because I'm not sure we would have met otherwise. I like that she shares my love of beer and also really likes to dance which I do as well!  I see dancing in our future.
When the Happy Hour specials started, we decided to share two appetizers.  We ordered the Hummus Trio.
I think it's funny that Krissie stuck with the hummus on the right and I stuck with the hummus on the left and neither of were brave enough to try the one in the middle.  It looked quite gross and I had no clue what it was.  I was definitely not trying that!  The hummus that I tried was really good!
The Boathouse is known for their wings so of course we had to order them.  We decided to order them Hot because I couldn't remember if Mild had no buffalo flavor or not.
The wings were SO good like always!  I think this place really does have great wings.  It's a tie for me between the Boathouse and Chickie's & Pete's for their wings.  They are both equally good!  Do you like spicy food?  What is your favorite kind of bar food?
This time when we hung out, we remembered to finally take a picture!
We spent the rest of the night talking before I looked down at my cell phone and realized that it was almost 8pm!  I couldn't believe that we had been sitting there since 3:45pm!  It totally didn't feel that long at all!  I think it's because we never stopped talking for a second.  We had so much to talk about it and I really had a lot of fun!  The only bad part was driving 45 minutes home in the rain.  It was worth it though!
I'm pretty excited for tonight.  I'm going to an event and I am really looking forward to seeing what it is going to be.   Then tomorrow is our anniversary and I am down to the wire for Mike's gift!  I have to run and get it tonight after work.  Talk about waiting until the last-minute!  This is totally not like me. 

Alright well I rambled on enough for one day.  Have a great Thursday! 
Filed under: Uncategorized